Toyota C-HR
Fuel consumption
4.9 l / 100 km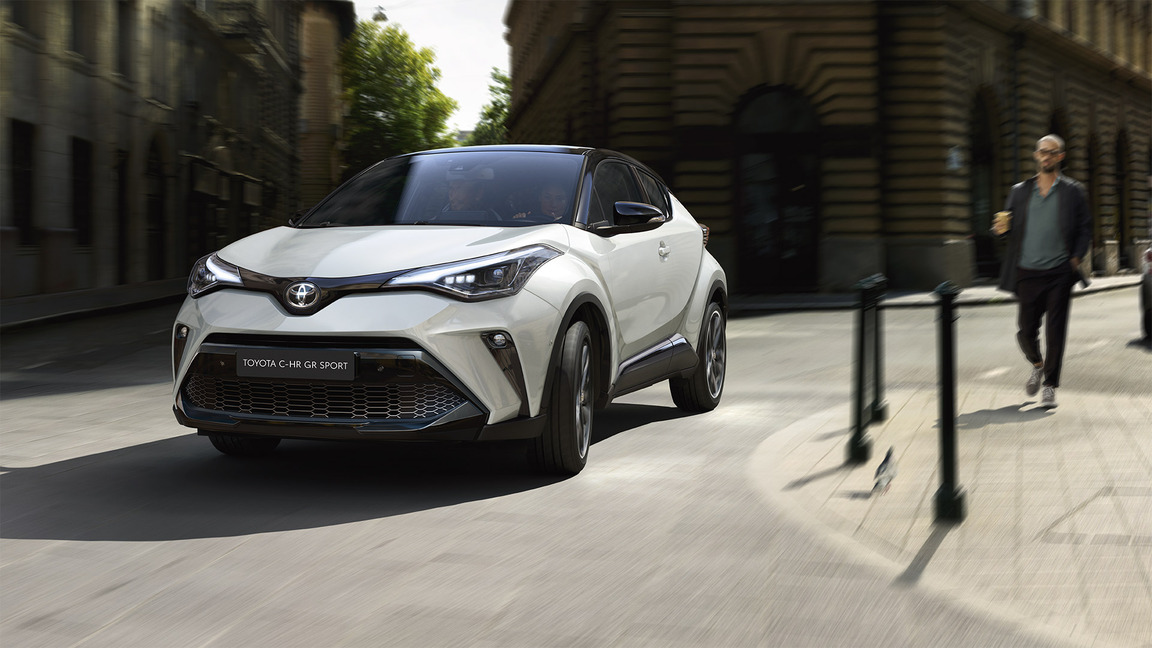 PAMODINI PILSĒTU
No pārveidotās priekšējās daļas līdz jaunam aizmugurējo lukturu dizainam Toyota C-HR ir tikpat elegants, cik tas ir atšķirīgs un izsmalcināts. Tas ir moderns automobilis, kas radīts, lai izjauktu ikdienišķo.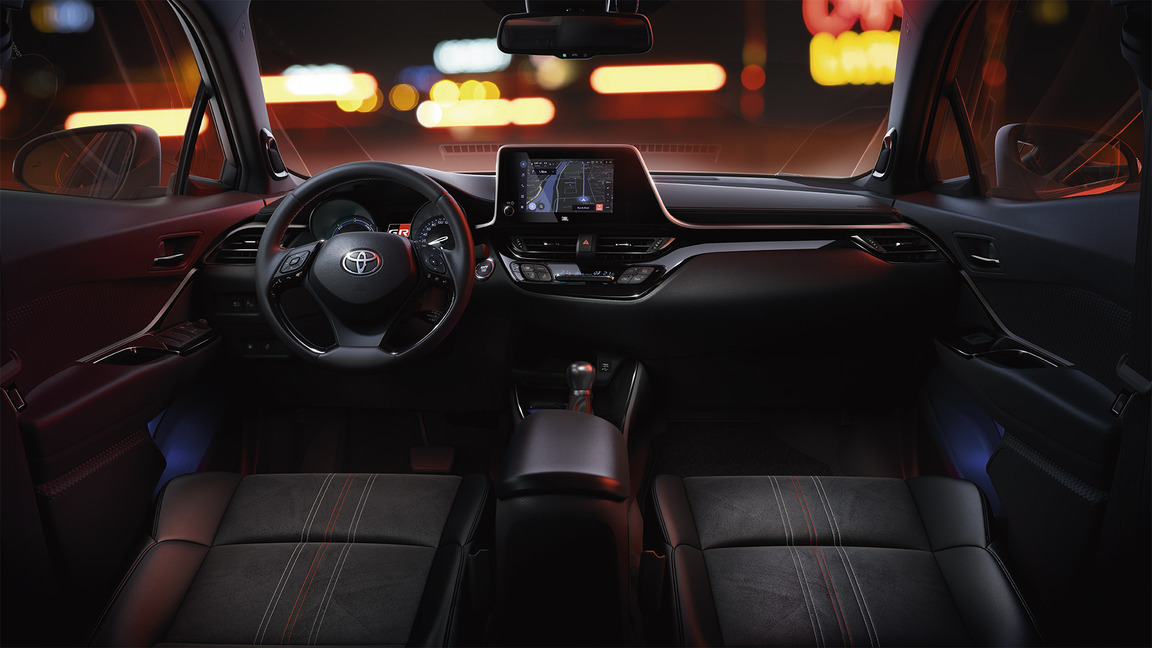 DZĪVE IR TEV TUVĀK, KAD TU ESI SAVIENOTS
Intuitīvās tehnoloģijas var uzlabot ikvienu braucienu. Iepazīsti Toyota Smart Connect. Tā revolucionārā Premium Connectivity komplektācija ļauj tev baudīt ērtu mākoņa navigāciju, balss aģentu, kā arī reāllaika satiksmes informāciju. Tādējādi tu vienmēr sasniegsi galamērķi laikā.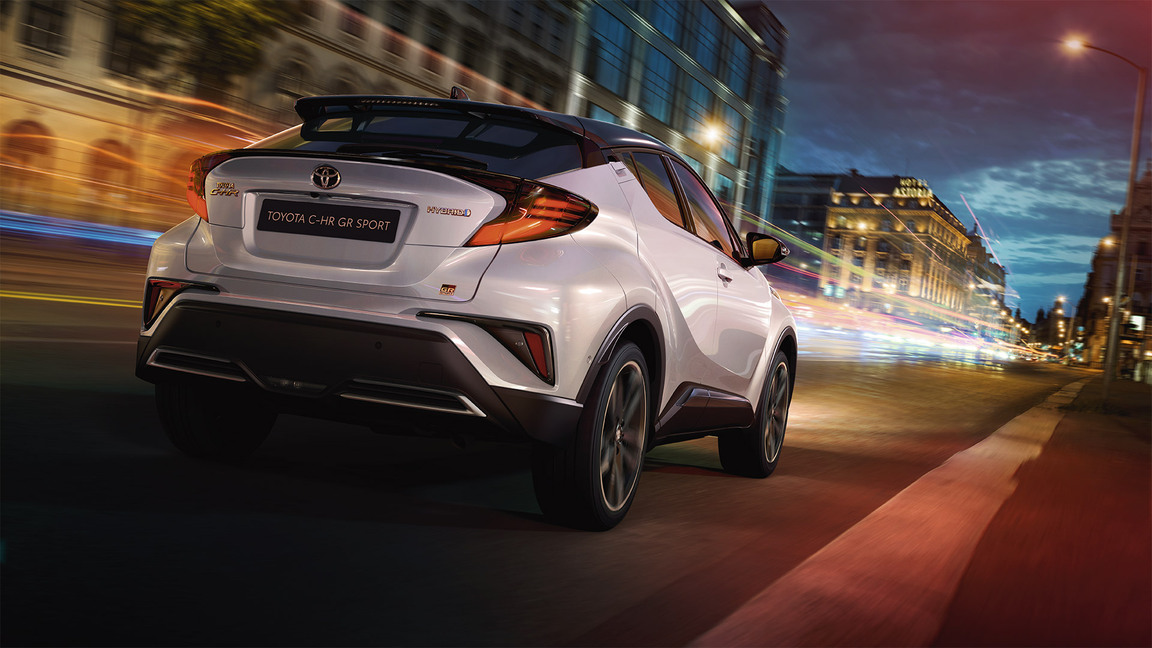 IEKARO CEĻU
Nākamā līmeņa hibrīda pieredze ir šeit. Ar tūlītēju jaudu, atsaucīgu paātrinājumu un izcilu efektivitāti šis ir hibrīds, kas izaicina pierasto. Pateicoties vieglajai vadāmībai, Toyota C-HR ir pilsētas SUV, kas iekaro katru ceļu un dara to gaumīgi.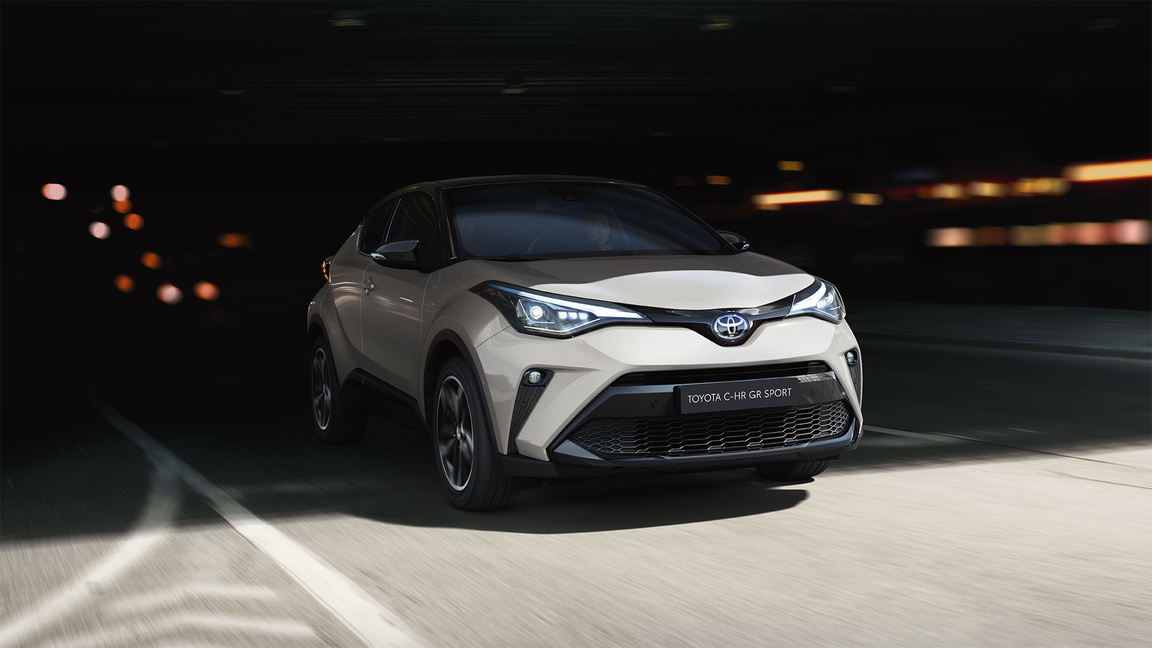 IZCILA VEIKTSPĒJA
Toyota C-HR iemieso pilsētas mobilitāti. Zema un plata virsbūve nodrošina stabilitāti līkumos, straujais paātrinājums ievērojami atvieglo apdzīšanu, un nākamās paaudzes hibrīds ir neaizstājams zemas emisijas zonās.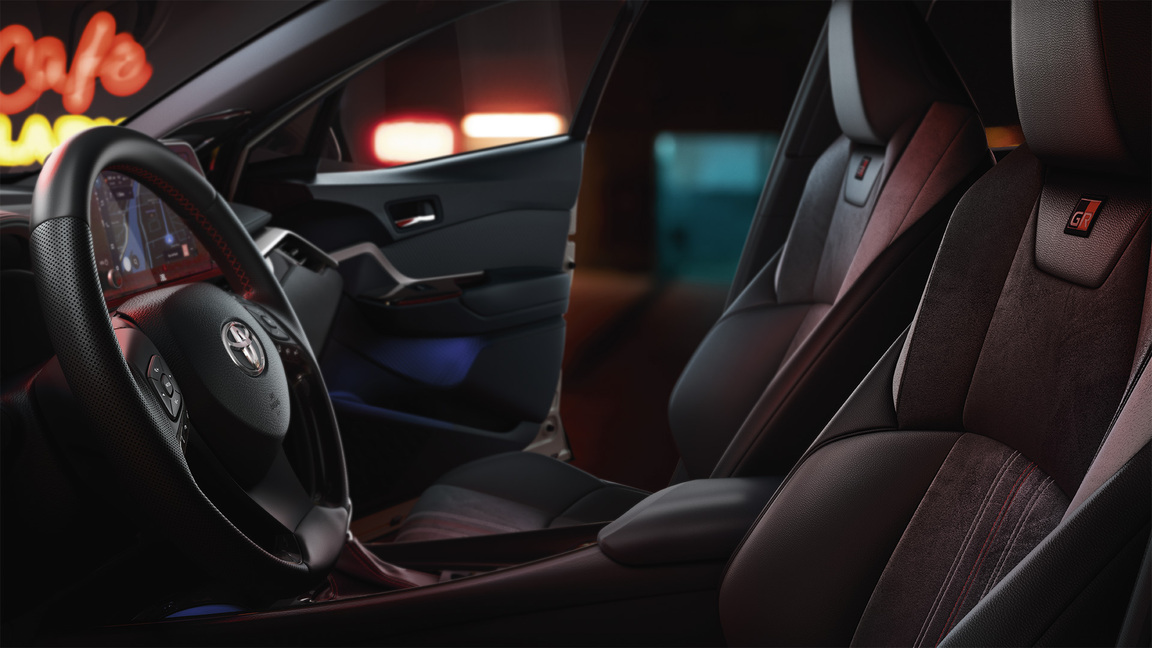 IZBAUDI JAUNAS IZJŪTAS
Salons ir veidots no mīksta materiāla ar melniem, spīdīgiem akcentiem, un, dienai aizritot, salona atmosfēra mainās, un to ieskauj mājīgs apgaismojums ar maigi zilu nokrāsu. Komforts nekad nav izskatījies tik labi.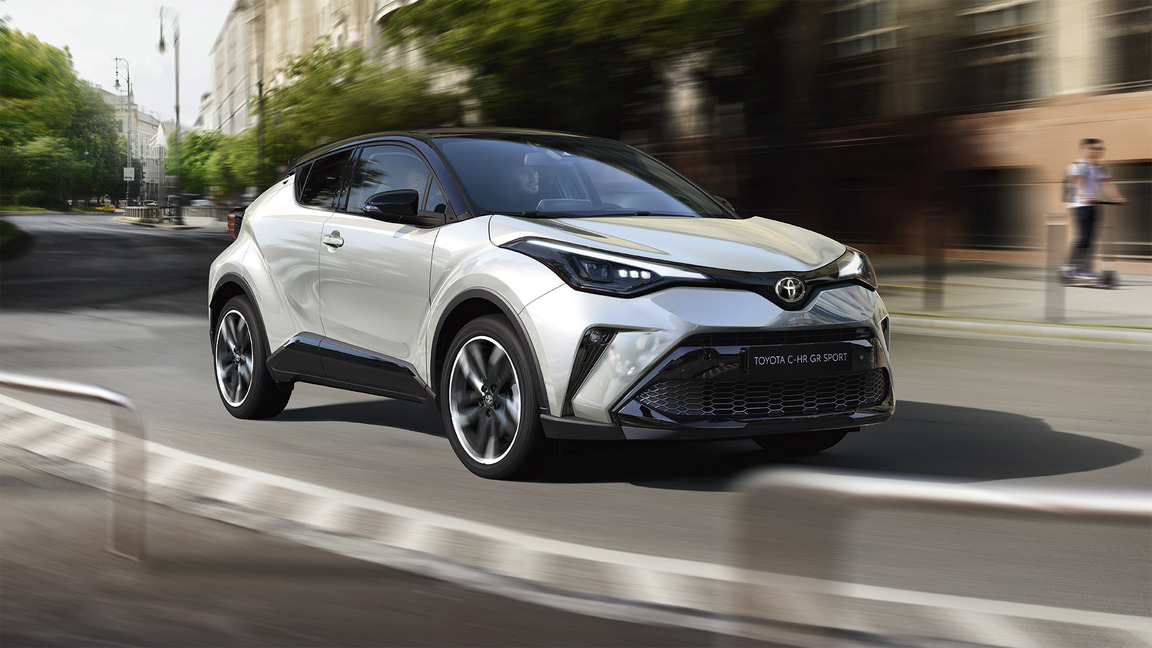 IZBAUDI DZĪVI, KAMĒR MĒS RŪPĒJAMIES PAR DROŠĪBU
Ir patīkami apzināties, ka Toyota C-HR ir aprīkots ar dažām no vismodernākajām drošības tehnoloģijām, kas ir pieejamas, piemēram, ar jauno sadursmes novēršanas sistēmu ar velosipēdistu un gājēju (diennakts tumšajā laikā) noteikšanas sistēmu, lai aizsargātu tevi un citus apkārtējos.