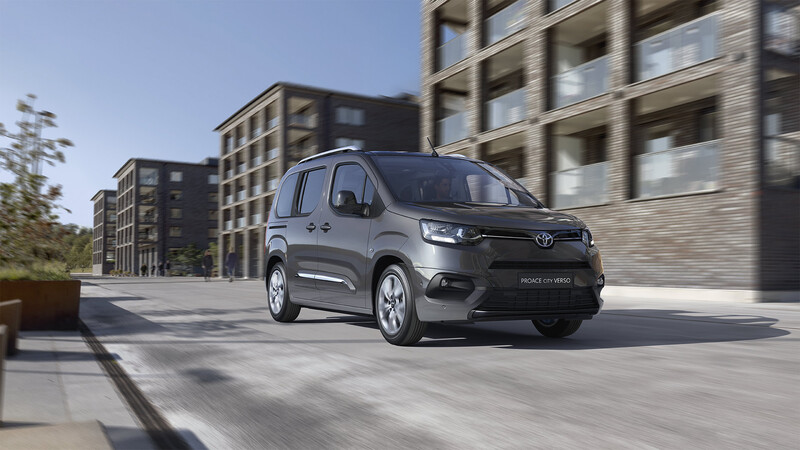 PROACE CITY VERSO APRĪKOJUMA LĪMEŅI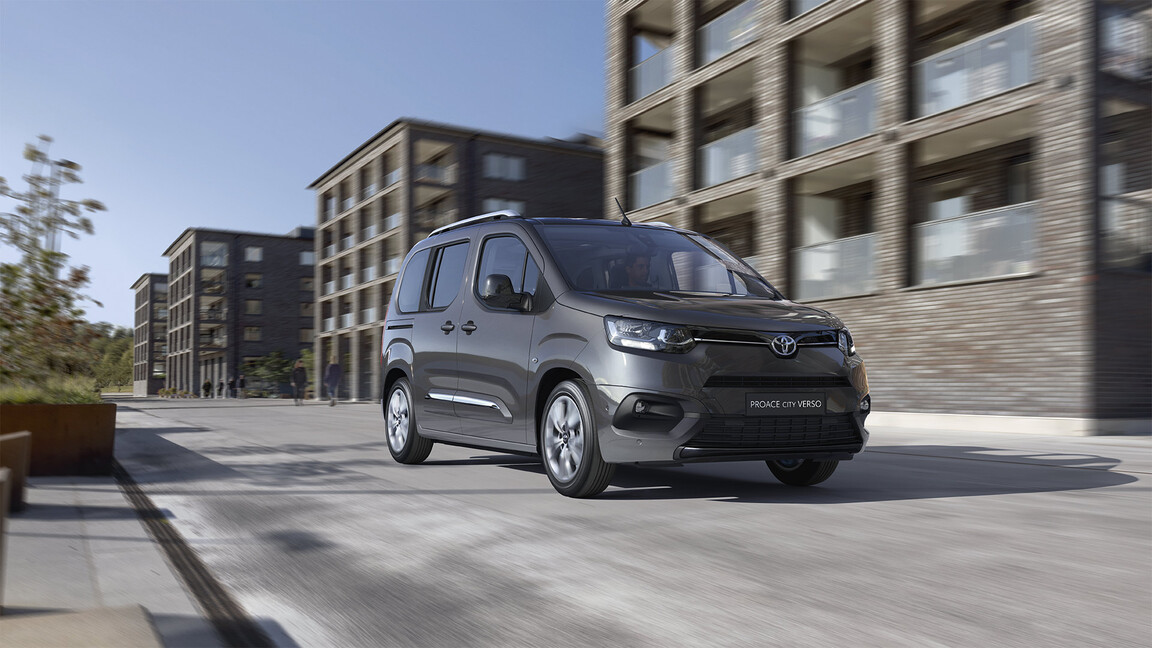 SAPRĀTĪGS DIZAINS, PĀRDOMĀTAS ĒRTĪBAS
Nolokāmi sēdekļi ar plakanu virsmu ļauj maksimāli palielināt bagāžas nodalījumu, savukārt otrās rindas sēdekļi ar ISOFIX stiprinājumiem nodrošina pasažieru aizsardzību un komfortu. Uzlabotās tehnoloģijas, kas ietver projekcijas ekrānu (Head-up Display), Inteliģento stāvvietā novietošanas palīgsistēmu (IPA) un Pro-Touch ar 3D navigāciju, padara braukšanu ērtāku un vienkāršāku.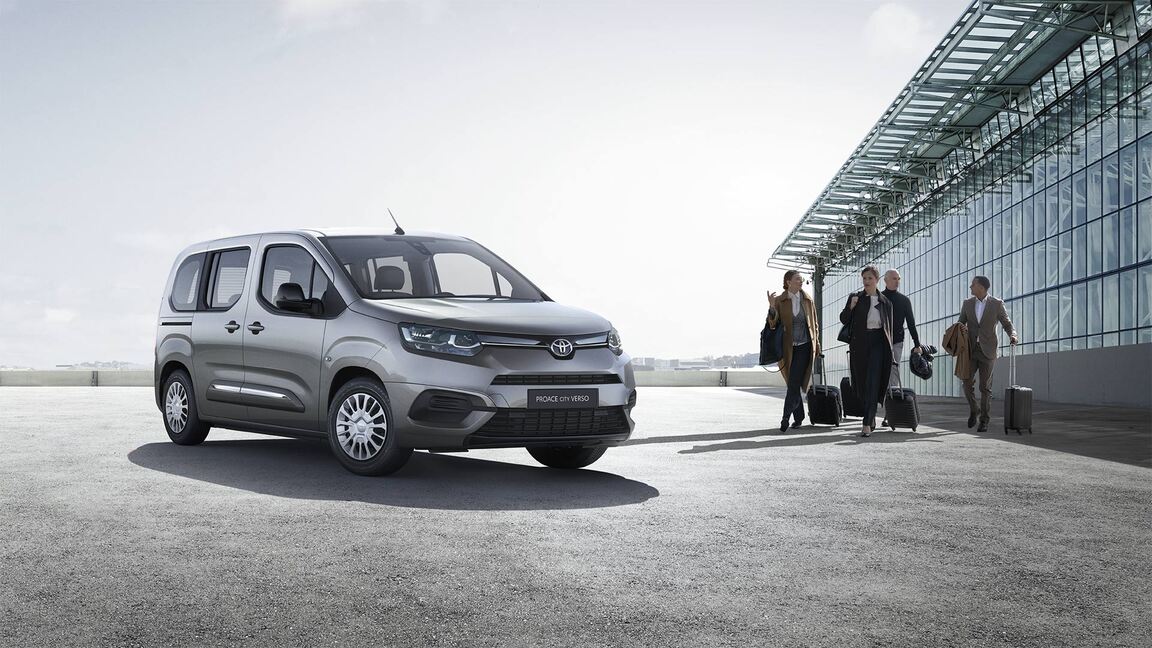 MAINI TO UN TAD MAINI TO VĒLREIZ
Proace City Verso piedāvā elastīgas opcijas ar ietilpību līdz 7 cilvēku pārvadāšanai. Gan īsās, gan garās versijas modeļi ietver divus ērtus, individuālus 3. rindas sēdekļus, ko var bīdīt uz priekšu un atpakaļ, ļaujot pielāgot vietu kājām un bagāžai. Visi pasažieru sēdekļi, ieskaitot priekšējo, ir nolokāmi, kas ievērojami palielina automobiļa kravnesību.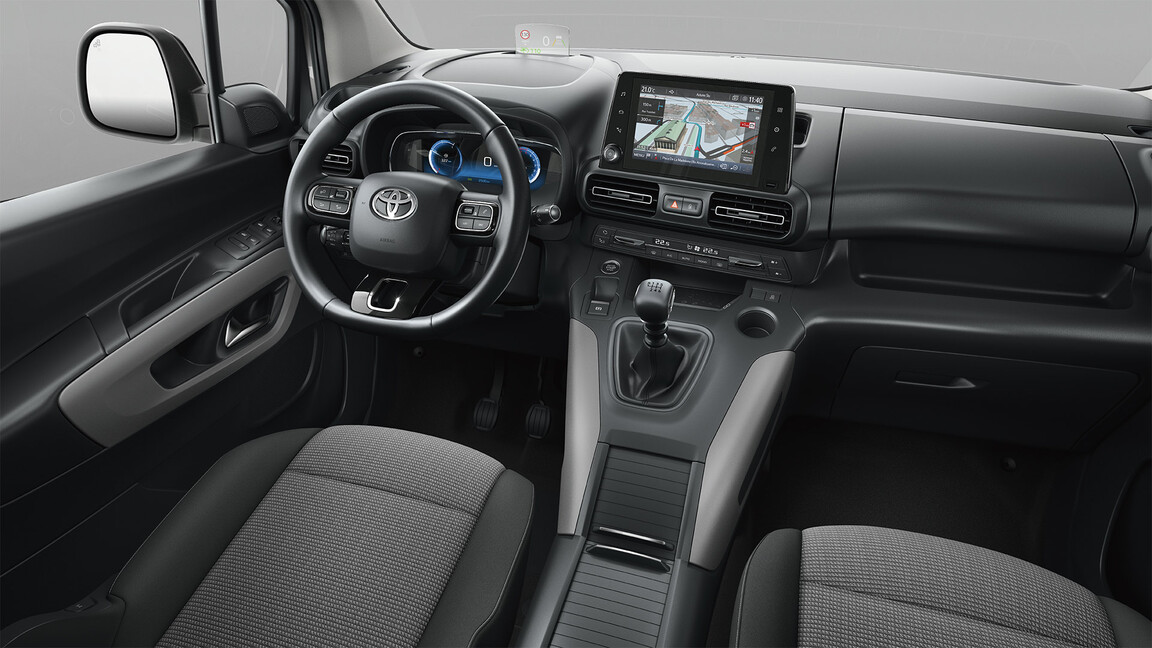 LAIPNI LŪDZAM TAVĀ KOMFORTA ZONĀ!
Toyota Proace City Verso pārsteigs ikvienu — gan vadītāju, gan pasažierus. Pateicoties priekšējiem roku balstiem gan pasažieriem, gan vadītājam, plašajiem nodalījumiem dažādu lietu uzglabāšanai un atveramu aizmugures durvju logu, lai viegli piekļūtu kravas nodalījumam, automobilis ir vienlīdz praktisks un ērts. Ļauj panorāmas jumtam pieliet salonu ar gaismu un klausies savas mīļākās dziesmas, izmantojot Apple CarPlay™ vai Android Auto™.